1 lbs. Fresh Pecan: Pieces / Cleaned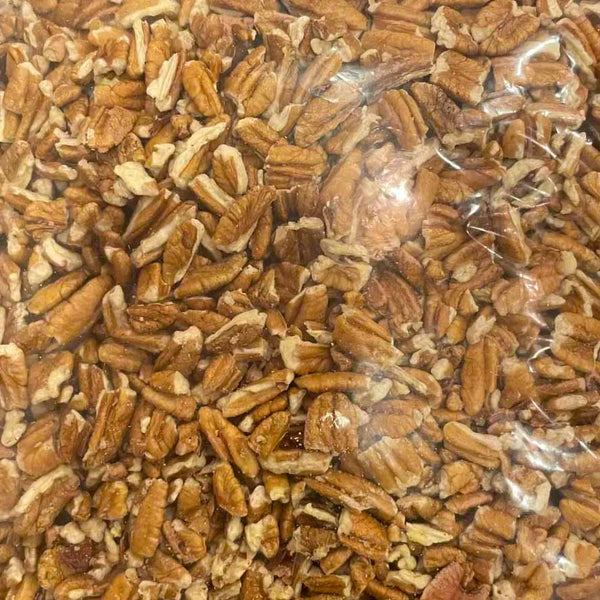 Our shelled and cleaned pecans pieces are our same beautiful pecan halves -- just in pieces! These pecans have been run through the cracking machine, sent through the blower, and then cleaned by hand to remove shells and dust... they are what is not considered a "half". These pecans are ideal for cooking your favorite recipes or simply having a healthy snack that involves minimal effort.
Pecan pieces are packaged and available in 1lb. bag and 3lb. bag (upon request)!