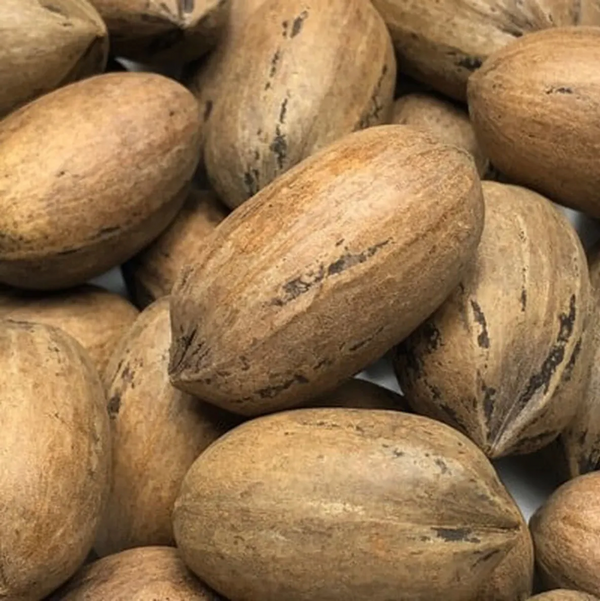 Our in shell pecans are available in a 5lb bag and are ready for cracking! We collect our pecans and ensure they are dry before shipping. Perfect for hand cracking just like the old days! Some of our varieties are paper shell and you can even crack in your hand. Ideal for snacking and cooking.
We offer our in shell pecans at $5/lb with a 5lb minimum order. 
*5lb minimum order on in shell pecans.